{"id":219456821,"title":"Alveus Monarch Variant 10 Copper, undermount sink","handle":"alveus-monarch-variant-10-copper-undermount-sink","description":"\u003cp\u003eDimensions: 480 x 400 x 180mm \u003cbr\u003e\u003c\/p\u003e\n\u003cp\u003eUnder-mount kitchen sink, single bowl, made of premium 18\/10 stainless steel material, in copper finish. \u003cspan\u003ePerfect match with our large selection of \u003c\/span\u003e\u003ca href=\"https:\/\/www.olif.co.uk\/collections\/copper-kitchen-taps\"\u003eCopper Kitchen Taps\u003c\/a\u003e\u003cspan\u003e (see also \u003c\/span\u003e\u003cstrong\u003ePack Options\u003c\/strong\u003e\u003cspan\u003e in drop-down menu)\u003c\/span\u003e\u003cbr\u003e\u003c\/p\u003e\n\u003cp\u003e\u003cspan\u003eThe item is \u003cspan style=\"color: #2b00ff;\"\u003ecurrently on\u003c\/span\u003e\u003c\/span\u003e\u003cspan style=\"color: #2b00ff;\"\u003e 2 to 4 working days delivery \u003c\/span\u003e\u003cspan\u003e\u003cspan style=\"color: #2b00ff;\"\u003e(\u003c\/span\u003edepending on combination of products you select, please email us or ring for precise lead time)\u003c\/span\u003e\u003c\/p\u003e\n\u003cp\u003e\u003cspan\u003eManufacturers warranty: 5 years (2 years on taps finish)\u003c\/span\u003e\u003c\/p\u003e\n\u003cp\u003e\u003cstrong\u003eCopper basket strainer waste included\u003c\/strong\u003e, \u003ca href=\"https:\/\/www.olif.co.uk\/collections\/accessories\/trap\"\u003ewaste trap available\u003c\/a\u003e separately.\u003c\/p\u003e\n\u003cp\u003e\u003cspan\u003eCOPPER COLOUR SWATCHES\u003c\/span\u003e\u003cspan\u003e available before ordering, please purchase \u003c\/span\u003e\u003cspan\u003e\u003c\/span\u003e\u003ca href=\"https:\/\/www.olif.co.uk\/products\/monarch-colour-samples?variant=18742696968273\"\u003ehere\u003c\/a\u003e\u003cspan\u003e or \u003c\/span\u003e\u003ca href=\"https:\/\/www.olif.co.uk\/pages\/contact-us\"\u003eemail\u003c\/a\u003e\u003cspan\u003e \u003c\/span\u003e\u003cspan\u003eor phone us on 01342 834 003 if you are qualifying trade business.\u003c\/span\u003e\u003c\/p\u003e\n\u003cp\u003e\u003cspan style=\"color: #0d860e;\"\u003e\u003cspan style=\"color: #404040;\"\u003eWe offer\u003c\/span\u003e \u003ca href=\"https:\/\/www.olif.co.uk\/collections\/monarch-copper-sinks\"\u003eTHE WIDEST CHOICE OF COPPER SINKS\u003c\/a\u003e \u003cspan style=\"color: #404040;\"\u003eof all shapes and sizes in the UK.\u003c\/span\u003e\u003c\/span\u003e\u003c\/p\u003e\n\u003cp\u003ePlease note: Stock availability will vary over time, we recommend that you purchase the product well ahead of your installation. \u003c\/p\u003e\n\u003cp\u003e\u003cspan style=\"color: #51930a;\"\u003eGood match with Olif Cabinet handles in copper.\u003c\/span\u003e\u003c\/p\u003e\n\u003cp\u003e\u003ca href=\"https:\/\/www.olif.co.uk\/collections\/cabinet-handles\/copper-finish\"\u003e\u003cimg height=\"125\" width=\"205\" alt=\"\" src=\"https:\/\/cdn.shopify.com\/s\/files\/1\/0331\/8881\/files\/Copper_set_lighter_480x480.jpg?v=1595606115\"\u003e\u003c\/a\u003e\u003c\/p\u003e\n\u003cp\u003e\u003cspan style=\"color: #cccccc;\" color=\"#cccccc\"\u003e\u003cspan data-mce-fragment=\"1\"\u003ePlease note that, due to the nature of colouring process, the colour of the finished product may deviate slightly from the images on this page. The actual product appearance will also depend on the type of lighting it is exposed to and its surroundings. One or two grey dots or some minor imperfections may be visible at certain angle and at close distance, this is normal for this product, unfortunately unavoidable due to material properties. \u003c\/span\u003e\u003c\/span\u003e\u003c\/p\u003e\n\u003cp\u003e\u003cspan style=\"color: #cccccc;\" color=\"#cccccc\"\u003e\u003cspan\u003eProduct supplied may feature a square overflow cover as opposed to the grill shown on some product photos.\u003c\/span\u003e\u003c\/span\u003e\u003c\/p\u003e\n\u003cp\u003e\u003cspan style=\"color: #0d8b0e;\" color=\"#cccccc\"\u003eEnvironmentally friendly packaging\u003c\/span\u003e\u003c\/p\u003e","published_at":"2014-05-16T09:55:00+01:00","created_at":"2014-01-20T20:44:17+00:00","vendor":"Alveus","type":"Undermount","tags":["Alveus","Copper finish","Monarch","review-prioritize","single bowl","Stainless Steel","Undermount","unoriented","Variant"],"price":44100,"price_min":44100,"price_max":59066,"available":true,"price_varies":true,"compare_at_price":64449,"compare_at_price_min":64449,"compare_at_price_max":73833,"compare_at_price_varies":true,"variants":[{"id":492693621,"title":"Sink only","option1":"Sink only","option2":null,"option3":null,"sku":"1113580","requires_shipping":true,"taxable":true,"featured_image":{"id":14921128771665,"product_id":219456821,"position":1,"created_at":"2020-05-11T18:39:11+01:00","updated_at":"2020-05-11T18:39:51+01:00","alt":null,"width":3840,"height":2923,"src":"https:\/\/cdn.shopify.com\/s\/files\/1\/0331\/8881\/products\/20171219OLIF181_Rsinkonly.jpg?v=1589218791","variant_ids":[492693621]},"available":true,"name":"Alveus Monarch Variant 10 Copper, undermount sink - Sink only","public_title":"Sink only","options":["Sink only"],"price":44100,"weight":0,"compare_at_price":null,"inventory_quantity":1,"inventory_management":"shopify","inventory_policy":"deny","barcode":"","featured_media":{"alt":null,"id":7094336094289,"position":1,"preview_image":{"aspect_ratio":1.314,"height":2923,"width":3840,"src":"https:\/\/cdn.shopify.com\/s\/files\/1\/0331\/8881\/products\/20171219OLIF181_Rsinkonly.jpg?v=1589218751"}},"requires_selling_plan":false,"selling_plan_allocations":[]},{"id":21296119251025,"title":"Sink \u0026 Delfino Copper tap","option1":"Sink \u0026 Delfino Copper tap","option2":null,"option3":null,"sku":"1113580+1124077","requires_shipping":true,"taxable":true,"featured_image":{"id":14900479262801,"product_id":219456821,"position":9,"created_at":"2020-05-08T14:31:21+01:00","updated_at":"2020-05-11T18:39:43+01:00","alt":null,"width":763,"height":304,"src":"https:\/\/cdn.shopify.com\/s\/files\/1\/0331\/8881\/products\/Variant10andDelfinocopperREADY.png?v=1589218783","variant_ids":[21296119251025]},"available":true,"name":"Alveus Monarch Variant 10 Copper, undermount sink - Sink \u0026 Delfino Copper tap","public_title":"Sink \u0026 Delfino Copper tap","options":["Sink \u0026 Delfino Copper tap"],"price":59066,"weight":0,"compare_at_price":73833,"inventory_quantity":1,"inventory_management":"shopify","inventory_policy":"deny","barcode":"","featured_media":{"alt":null,"id":7073671970897,"position":9,"preview_image":{"aspect_ratio":2.51,"height":304,"width":763,"src":"https:\/\/cdn.shopify.com\/s\/files\/1\/0331\/8881\/products\/Variant10andDelfinocopperREADY.png?v=1588944681"}},"requires_selling_plan":false,"selling_plan_allocations":[]},{"id":21296128950353,"title":"Sink \u0026 Leo Copper tap","option1":"Sink \u0026 Leo Copper tap","option2":null,"option3":null,"sku":"1113580+1124072","requires_shipping":true,"taxable":true,"featured_image":{"id":14900479328337,"product_id":219456821,"position":10,"created_at":"2020-05-08T14:31:22+01:00","updated_at":"2020-05-11T18:39:43+01:00","alt":null,"width":752,"height":305,"src":"https:\/\/cdn.shopify.com\/s\/files\/1\/0331\/8881\/products\/Variant10andleocopperREADY.png?v=1589218783","variant_ids":[21296128950353]},"available":true,"name":"Alveus Monarch Variant 10 Copper, undermount sink - Sink \u0026 Leo Copper tap","public_title":"Sink \u0026 Leo Copper tap","options":["Sink \u0026 Leo Copper tap"],"price":51559,"weight":0,"compare_at_price":64449,"inventory_quantity":1,"inventory_management":"shopify","inventory_policy":"deny","barcode":"","featured_media":{"alt":null,"id":7073672003665,"position":10,"preview_image":{"aspect_ratio":2.466,"height":305,"width":752,"src":"https:\/\/cdn.shopify.com\/s\/files\/1\/0331\/8881\/products\/Variant10andleocopperREADY.png?v=1588944682"}},"requires_selling_plan":false,"selling_plan_allocations":[]},{"id":21296135209041,"title":"Sink \u0026 Toro Copper tap","option1":"Sink \u0026 Toro Copper tap","option2":null,"option3":null,"sku":"1113580+1124072","requires_shipping":true,"taxable":true,"featured_image":{"id":14900479295569,"product_id":219456821,"position":11,"created_at":"2020-05-08T14:31:22+01:00","updated_at":"2020-05-11T18:39:43+01:00","alt":null,"width":907,"height":357,"src":"https:\/\/cdn.shopify.com\/s\/files\/1\/0331\/8881\/products\/Variant10andtorocopperREADY.png?v=1589218783","variant_ids":[21296135209041]},"available":true,"name":"Alveus Monarch Variant 10 Copper, undermount sink - Sink \u0026 Toro Copper tap","public_title":"Sink \u0026 Toro Copper tap","options":["Sink \u0026 Toro Copper tap"],"price":58253,"weight":0,"compare_at_price":72816,"inventory_quantity":1,"inventory_management":"shopify","inventory_policy":"deny","barcode":"","featured_media":{"alt":null,"id":7073672036433,"position":11,"preview_image":{"aspect_ratio":2.541,"height":357,"width":907,"src":"https:\/\/cdn.shopify.com\/s\/files\/1\/0331\/8881\/products\/Variant10andtorocopperREADY.png?v=1588944682"}},"requires_selling_plan":false,"selling_plan_allocations":[]}],"images":["\/\/cdn.shopify.com\/s\/files\/1\/0331\/8881\/products\/20171219OLIF181_Rsinkonly.jpg?v=1589218791","\/\/cdn.shopify.com\/s\/files\/1\/0331\/8881\/products\/variant10_teh_copper.jpg?v=1589218791","\/\/cdn.shopify.com\/s\/files\/1\/0331\/8881\/products\/variant10_180_drw.jpg?v=1589218791","\/\/cdn.shopify.com\/s\/files\/1\/0331\/8881\/products\/sml_Variant_40_40_Copper_detail_2.jpg?v=1589218791","\/\/cdn.shopify.com\/s\/files\/1\/0331\/8881\/products\/20180621OLIF219.jpg?v=1589218791","\/\/cdn.shopify.com\/s\/files\/1\/0331\/8881\/products\/20180425OLIF0487_61cb899f-b820-445d-8a04-5e90df5994a8.jpg?v=1589218791","\/\/cdn.shopify.com\/s\/files\/1\/0331\/8881\/products\/20180621OLIF229.jpg?v=1589218791","\/\/cdn.shopify.com\/s\/files\/1\/0331\/8881\/products\/20171219OLIF132_R.jpg?v=1589218791","\/\/cdn.shopify.com\/s\/files\/1\/0331\/8881\/products\/Variant10andDelfinocopperREADY.png?v=1589218783","\/\/cdn.shopify.com\/s\/files\/1\/0331\/8881\/products\/Variant10andleocopperREADY.png?v=1589218783","\/\/cdn.shopify.com\/s\/files\/1\/0331\/8881\/products\/Variant10andtorocopperREADY.png?v=1589218783","\/\/cdn.shopify.com\/s\/files\/1\/0331\/8881\/products\/Delfinotechnical_87afbeeb-f88b-4033-b87a-27edc1ff887f.png?v=1589218783","\/\/cdn.shopify.com\/s\/files\/1\/0331\/8881\/products\/Leotechnical_0e3e242c-92aa-46a7-bf6a-c4b0b5616229.png?v=1589218783","\/\/cdn.shopify.com\/s\/files\/1\/0331\/8881\/products\/Torotechnical_7df94374-a4f4-406e-acca-9759a12523d4.png?v=1589218783","\/\/cdn.shopify.com\/s\/files\/1\/0331\/8881\/products\/Copperundermountschoiceweb_1c41cc4c-e114-4f8a-b8b1-dbfa13d1a4f8.png?v=1622116067"],"featured_image":"\/\/cdn.shopify.com\/s\/files\/1\/0331\/8881\/products\/20171219OLIF181_Rsinkonly.jpg?v=1589218791","options":["Pack Options"],"media":[{"alt":null,"id":7094336094289,"position":1,"preview_image":{"aspect_ratio":1.314,"height":2923,"width":3840,"src":"https:\/\/cdn.shopify.com\/s\/files\/1\/0331\/8881\/products\/20171219OLIF181_Rsinkonly.jpg?v=1589218751"},"aspect_ratio":1.314,"height":2923,"media_type":"image","src":"https:\/\/cdn.shopify.com\/s\/files\/1\/0331\/8881\/products\/20171219OLIF181_Rsinkonly.jpg?v=1589218751","width":3840},{"alt":null,"id":11250892881,"position":2,"preview_image":{"aspect_ratio":1.202,"height":480,"width":577,"src":"https:\/\/cdn.shopify.com\/s\/files\/1\/0331\/8881\/products\/variant10_teh_copper.jpg?v=1568682413"},"aspect_ratio":1.202,"height":480,"media_type":"image","src":"https:\/\/cdn.shopify.com\/s\/files\/1\/0331\/8881\/products\/variant10_teh_copper.jpg?v=1568682413","width":577},{"alt":null,"id":11250958417,"position":3,"preview_image":{"aspect_ratio":1.051,"height":371,"width":390,"src":"https:\/\/cdn.shopify.com\/s\/files\/1\/0331\/8881\/products\/variant10_180_drw.jpg?v=1568682413"},"aspect_ratio":1.051,"height":371,"media_type":"image","src":"https:\/\/cdn.shopify.com\/s\/files\/1\/0331\/8881\/products\/variant10_180_drw.jpg?v=1568682413","width":390},{"alt":null,"id":11250925649,"position":4,"preview_image":{"aspect_ratio":1.499,"height":683,"width":1024,"src":"https:\/\/cdn.shopify.com\/s\/files\/1\/0331\/8881\/products\/sml_Variant_40_40_Copper_detail_2.jpg?v=1568682413"},"aspect_ratio":1.499,"height":683,"media_type":"image","src":"https:\/\/cdn.shopify.com\/s\/files\/1\/0331\/8881\/products\/sml_Variant_40_40_Copper_detail_2.jpg?v=1568682413","width":1024},{"alt":null,"id":11251056721,"position":5,"preview_image":{"aspect_ratio":1.25,"height":3563,"width":4453,"src":"https:\/\/cdn.shopify.com\/s\/files\/1\/0331\/8881\/products\/20180621OLIF219.jpg?v=1568682413"},"aspect_ratio":1.25,"height":3563,"media_type":"image","src":"https:\/\/cdn.shopify.com\/s\/files\/1\/0331\/8881\/products\/20180621OLIF219.jpg?v=1568682413","width":4453},{"alt":null,"id":11250991185,"position":6,"preview_image":{"aspect_ratio":1.123,"height":3804,"width":4273,"src":"https:\/\/cdn.shopify.com\/s\/files\/1\/0331\/8881\/products\/20180425OLIF0487_61cb899f-b820-445d-8a04-5e90df5994a8.jpg?v=1568682413"},"aspect_ratio":1.123,"height":3804,"media_type":"image","src":"https:\/\/cdn.shopify.com\/s\/files\/1\/0331\/8881\/products\/20180425OLIF0487_61cb899f-b820-445d-8a04-5e90df5994a8.jpg?v=1568682413","width":4273},{"alt":null,"id":11251023953,"position":7,"preview_image":{"aspect_ratio":1.25,"height":3551,"width":4439,"src":"https:\/\/cdn.shopify.com\/s\/files\/1\/0331\/8881\/products\/20180621OLIF229.jpg?v=1568682413"},"aspect_ratio":1.25,"height":3551,"media_type":"image","src":"https:\/\/cdn.shopify.com\/s\/files\/1\/0331\/8881\/products\/20180621OLIF229.jpg?v=1568682413","width":4439},{"alt":null,"id":11251089489,"position":8,"preview_image":{"aspect_ratio":1.198,"height":4080,"width":4886,"src":"https:\/\/cdn.shopify.com\/s\/files\/1\/0331\/8881\/products\/20171219OLIF132_R.jpg?v=1568682413"},"aspect_ratio":1.198,"height":4080,"media_type":"image","src":"https:\/\/cdn.shopify.com\/s\/files\/1\/0331\/8881\/products\/20171219OLIF132_R.jpg?v=1568682413","width":4886},{"alt":null,"id":7073671970897,"position":9,"preview_image":{"aspect_ratio":2.51,"height":304,"width":763,"src":"https:\/\/cdn.shopify.com\/s\/files\/1\/0331\/8881\/products\/Variant10andDelfinocopperREADY.png?v=1588944681"},"aspect_ratio":2.51,"height":304,"media_type":"image","src":"https:\/\/cdn.shopify.com\/s\/files\/1\/0331\/8881\/products\/Variant10andDelfinocopperREADY.png?v=1588944681","width":763},{"alt":null,"id":7073672003665,"position":10,"preview_image":{"aspect_ratio":2.466,"height":305,"width":752,"src":"https:\/\/cdn.shopify.com\/s\/files\/1\/0331\/8881\/products\/Variant10andleocopperREADY.png?v=1588944682"},"aspect_ratio":2.466,"height":305,"media_type":"image","src":"https:\/\/cdn.shopify.com\/s\/files\/1\/0331\/8881\/products\/Variant10andleocopperREADY.png?v=1588944682","width":752},{"alt":null,"id":7073672036433,"position":11,"preview_image":{"aspect_ratio":2.541,"height":357,"width":907,"src":"https:\/\/cdn.shopify.com\/s\/files\/1\/0331\/8881\/products\/Variant10andtorocopperREADY.png?v=1588944682"},"aspect_ratio":2.541,"height":357,"media_type":"image","src":"https:\/\/cdn.shopify.com\/s\/files\/1\/0331\/8881\/products\/Variant10andtorocopperREADY.png?v=1588944682","width":907},{"alt":null,"id":7073675509841,"position":12,"preview_image":{"aspect_ratio":0.808,"height":842,"width":680,"src":"https:\/\/cdn.shopify.com\/s\/files\/1\/0331\/8881\/products\/Delfinotechnical_87afbeeb-f88b-4033-b87a-27edc1ff887f.png?v=1588944715"},"aspect_ratio":0.808,"height":842,"media_type":"image","src":"https:\/\/cdn.shopify.com\/s\/files\/1\/0331\/8881\/products\/Delfinotechnical_87afbeeb-f88b-4033-b87a-27edc1ff887f.png?v=1588944715","width":680},{"alt":null,"id":7073676066897,"position":13,"preview_image":{"aspect_ratio":0.808,"height":719,"width":581,"src":"https:\/\/cdn.shopify.com\/s\/files\/1\/0331\/8881\/products\/Leotechnical_0e3e242c-92aa-46a7-bf6a-c4b0b5616229.png?v=1588944722"},"aspect_ratio":0.808,"height":719,"media_type":"image","src":"https:\/\/cdn.shopify.com\/s\/files\/1\/0331\/8881\/products\/Leotechnical_0e3e242c-92aa-46a7-bf6a-c4b0b5616229.png?v=1588944722","width":581},{"alt":null,"id":7073676099665,"position":14,"preview_image":{"aspect_ratio":0.928,"height":709,"width":658,"src":"https:\/\/cdn.shopify.com\/s\/files\/1\/0331\/8881\/products\/Torotechnical_7df94374-a4f4-406e-acca-9759a12523d4.png?v=1588944721"},"aspect_ratio":0.928,"height":709,"media_type":"image","src":"https:\/\/cdn.shopify.com\/s\/files\/1\/0331\/8881\/products\/Torotechnical_7df94374-a4f4-406e-acca-9759a12523d4.png?v=1588944721","width":658},{"alt":null,"id":22082699755707,"position":15,"preview_image":{"aspect_ratio":1.0,"height":847,"width":847,"src":"https:\/\/cdn.shopify.com\/s\/files\/1\/0331\/8881\/products\/Copperundermountschoiceweb_1c41cc4c-e114-4f8a-b8b1-dbfa13d1a4f8.png?v=1622116067"},"aspect_ratio":1.0,"height":847,"media_type":"image","src":"https:\/\/cdn.shopify.com\/s\/files\/1\/0331\/8881\/products\/Copperundermountschoiceweb_1c41cc4c-e114-4f8a-b8b1-dbfa13d1a4f8.png?v=1622116067","width":847}],"requires_selling_plan":false,"selling_plan_groups":[],"content":"\u003cp\u003eDimensions: 480 x 400 x 180mm \u003cbr\u003e\u003c\/p\u003e\n\u003cp\u003eUnder-mount kitchen sink, single bowl, made of premium 18\/10 stainless steel material, in copper finish. \u003cspan\u003ePerfect match with our large selection of \u003c\/span\u003e\u003ca href=\"https:\/\/www.olif.co.uk\/collections\/copper-kitchen-taps\"\u003eCopper Kitchen Taps\u003c\/a\u003e\u003cspan\u003e (see also \u003c\/span\u003e\u003cstrong\u003ePack Options\u003c\/strong\u003e\u003cspan\u003e in drop-down menu)\u003c\/span\u003e\u003cbr\u003e\u003c\/p\u003e\n\u003cp\u003e\u003cspan\u003eThe item is \u003cspan style=\"color: #2b00ff;\"\u003ecurrently on\u003c\/span\u003e\u003c\/span\u003e\u003cspan style=\"color: #2b00ff;\"\u003e 2 to 4 working days delivery \u003c\/span\u003e\u003cspan\u003e\u003cspan style=\"color: #2b00ff;\"\u003e(\u003c\/span\u003edepending on combination of products you select, please email us or ring for precise lead time)\u003c\/span\u003e\u003c\/p\u003e\n\u003cp\u003e\u003cspan\u003eManufacturers warranty: 5 years (2 years on taps finish)\u003c\/span\u003e\u003c\/p\u003e\n\u003cp\u003e\u003cstrong\u003eCopper basket strainer waste included\u003c\/strong\u003e, \u003ca href=\"https:\/\/www.olif.co.uk\/collections\/accessories\/trap\"\u003ewaste trap available\u003c\/a\u003e separately.\u003c\/p\u003e\n\u003cp\u003e\u003cspan\u003eCOPPER COLOUR SWATCHES\u003c\/span\u003e\u003cspan\u003e available before ordering, please purchase \u003c\/span\u003e\u003cspan\u003e\u003c\/span\u003e\u003ca href=\"https:\/\/www.olif.co.uk\/products\/monarch-colour-samples?variant=18742696968273\"\u003ehere\u003c\/a\u003e\u003cspan\u003e or \u003c\/span\u003e\u003ca href=\"https:\/\/www.olif.co.uk\/pages\/contact-us\"\u003eemail\u003c\/a\u003e\u003cspan\u003e \u003c\/span\u003e\u003cspan\u003eor phone us on 01342 834 003 if you are qualifying trade business.\u003c\/span\u003e\u003c\/p\u003e\n\u003cp\u003e\u003cspan style=\"color: #0d860e;\"\u003e\u003cspan style=\"color: #404040;\"\u003eWe offer\u003c\/span\u003e \u003ca href=\"https:\/\/www.olif.co.uk\/collections\/monarch-copper-sinks\"\u003eTHE WIDEST CHOICE OF COPPER SINKS\u003c\/a\u003e \u003cspan style=\"color: #404040;\"\u003eof all shapes and sizes in the UK.\u003c\/span\u003e\u003c\/span\u003e\u003c\/p\u003e\n\u003cp\u003ePlease note: Stock availability will vary over time, we recommend that you purchase the product well ahead of your installation. \u003c\/p\u003e\n\u003cp\u003e\u003cspan style=\"color: #51930a;\"\u003eGood match with Olif Cabinet handles in copper.\u003c\/span\u003e\u003c\/p\u003e\n\u003cp\u003e\u003ca href=\"https:\/\/www.olif.co.uk\/collections\/cabinet-handles\/copper-finish\"\u003e\u003cimg height=\"125\" width=\"205\" alt=\"\" src=\"https:\/\/cdn.shopify.com\/s\/files\/1\/0331\/8881\/files\/Copper_set_lighter_480x480.jpg?v=1595606115\"\u003e\u003c\/a\u003e\u003c\/p\u003e\n\u003cp\u003e\u003cspan style=\"color: #cccccc;\" color=\"#cccccc\"\u003e\u003cspan data-mce-fragment=\"1\"\u003ePlease note that, due to the nature of colouring process, the colour of the finished product may deviate slightly from the images on this page. The actual product appearance will also depend on the type of lighting it is exposed to and its surroundings. One or two grey dots or some minor imperfections may be visible at certain angle and at close distance, this is normal for this product, unfortunately unavoidable due to material properties. \u003c\/span\u003e\u003c\/span\u003e\u003c\/p\u003e\n\u003cp\u003e\u003cspan style=\"color: #cccccc;\" color=\"#cccccc\"\u003e\u003cspan\u003eProduct supplied may feature a square overflow cover as opposed to the grill shown on some product photos.\u003c\/span\u003e\u003c\/span\u003e\u003c\/p\u003e\n\u003cp\u003e\u003cspan style=\"color: #0d8b0e;\" color=\"#cccccc\"\u003eEnvironmentally friendly packaging\u003c\/span\u003e\u003c\/p\u003e"}
Alveus Monarch Variant 10 Copper, undermount sink
Alveus Monarch Variant 10 Copper, undermount sink
We accept three methods of payment by either credit/debit cards or bank transfer:
1. Shopify Payments - for credit/debit cards
2. PayPal Express - for credit/debit cards, you may be required to sign in to your Paypal account to complete the purchase.
3. Bank Deposit - transferring the payment into our bank account, details of which will be displayed on your screen after you placed the order (please contact us if you need them emailed over again). Please note we would not be able to despatch the goods until the payment is received into our account, which may delay the delivery.
Customer Reviews
Excellent service and product
Excellent quality copper items purchased for one of our customers who is also very happy . Will use again and and again in the future . Many thanks , prestige kitchens & Bedrooms .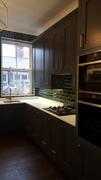 Wrong colour
hi, I had received colour swatches of the monarch variant copper sink and tap. The tap arrived and it is exactly the copper as per the swatch. The copper sink is a completely lighter colour very pale copper and totally different.
Delivery charge to UK addresses is £12.00 per box for most of our products. We charge £25.00 for Classic Premium sinks due to their size and special packaging and £39.00 for glass sinks which are delivered on a pallet.
Normally, the goods are delivered to UK mainland addresses within 1 to 7 working days of receiving your order (unless a different delivery time is stated for certain products on the relevant product page). The delivery may take longer however for various reasons and we aim to notify you of any such delay within 24 hours of receiving your order. You will have an option of cancelling your order, should the longer delivery time not suit your requirements. Once the goods are despatched, you will be receiving a tracking number, which will enable you to estimate the delivery date on our courier's website.
Delivery charges to European countries:
Austria, Belgium, Bulgaria, Czech Republic, Croatia, Denmark, Estonia, France, Germany, Ireland, Italy, Latvia, Lithuania, Norway (limited product range only), Poland, Portugal (mainland), Romania, Slovakia, Spain (mainland), Sweden - £30.00 per box plus £5 for customs clearance. Please note that the UK VAT will not be charged to purchases being delivered outside of the UK, you will instead have to pay the VAT locally in your country of delivery. Our couriers will provide you with the VAT payment link in an email once the goods are in your country.
If you require delivery to any other European country, please enquire at info@olif.co.uk about extra delivery cost before placing your order. Regretfully, we currently do not deliver to non-European destinations. Order of more than one box will be subject of additional shipping charges.